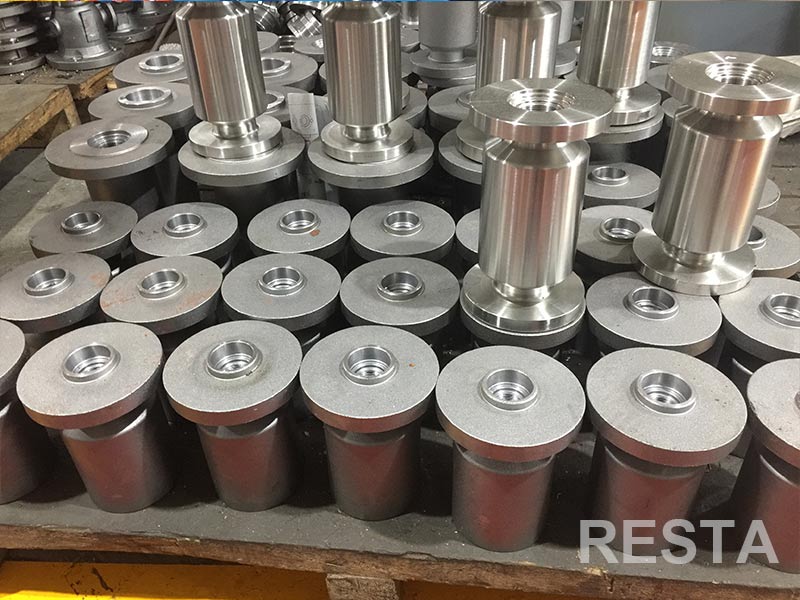 Resta's double block and bleed valve is designed to replace multiple connected valves. As it's name, it has the function of double-blocking and double-discharging. Comparing with ordinary multiple connected valves, this kind of ball valve could reduce the leakage point in the operation and could be operated more quickly. This new designed valve are widely used in the market at present. Now let's learn more about it.
The greatest feature is that the sealing performance is good, mainly because there is a gasket under the stem of the ball valve. This gasket adopts the reverse sealing design, mainly because this design can effectively make the sealing capacity increase with the increase of the medium pressure inside the valve, so this design will make the sealing effect of the valve better. In addition, when the valve is increased by special reasons, the stem will not be washed out by pressure, so the safety factor of operating the valve will be higher.
double block and bleed valve also appear with the market demands. In the past, under the corresponding working conditions, multiple ball valves were connected together. In this way, not only the installation is very troublesome, but also the leakage of the internal media of the valve will occur in the operation of the product. This not only can not guarantee the smooth operation of the equipment, but also can cause potential safety problems.
After the application, these problems have been solved very well. Not only can the time and space of installation be saved, but also the pressure problems in the operation of the system can be effectively reduced. The operation of the ball valve in cleaning and maintenance is also simple and convenient, so that the cost of the product can be effectively reduced in operation, and the operation efficiency and location can be better improved. As a result, double ball valves are very popular in the market.
With its unique characteristics, it attracts more and more users'attention. There are not many domestic manufacturers that are fully capable of producing high-quality double ball valves. RESTA has been engaged in research and manufacture of high-quality valves for nearly forty years. It has developed more than ten series of fully welded ball valves, double ball valves, metal seat ball valves and so on. The products have a good reputation in domestic and foreign markets.